Make professional excellence thrive!
User friendly cloud service for educator to manage assessments and learning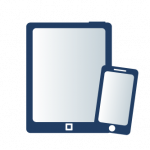 Documentation of assignments and assessments with any smart device to one learning cloud. Anywhere, anytime!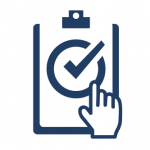 SKILL BASED ASSESSMENT AND TRACKING
Evaluate students' skills according to offical requirements quickly and easily.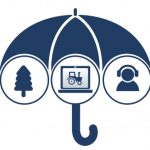 OPEN FOR ALL LEARNING ENVIRONMENTS
Assess students' skills into one service seamlessly across all exsisting learning environments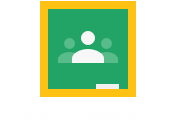 Link your Moodle and Google Classroom online assignments into Workseed with just a few clicks. Combine competency based assessments easily with online assignments.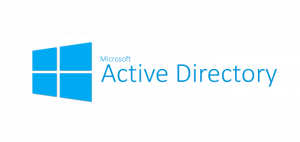 Workseed supports centralized user management if organization has Microsoft Active Directory or similar LDAP-supported directory service in use.

Workseed's Interface to the Board of Education ePerusteet databank eases the use of official vocational training structures and supports teachers in the development of a systematic study path. 

Boost productivity of simulation pedagogy easy way. Skills developed by the simulator training (SimTrainer) are collected and visualized on the student's personal learning path.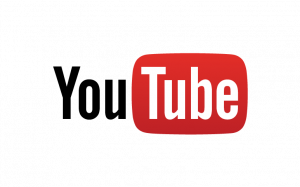 Students may record and upload video clips easily to YouTube while making assignments. All videos are stored safely in Google cloud and are always available in students' portfolio.
Our teachers are excited about Workseed! Finally there's an easy to use tool for managing and tracking skill assessments easily and exactly as required on the official vocational qualifications. We can see Workseed as an umbrella linking all our learning environments smart way. No matter where the learning happens, only few clicks needed for making accurate assessments either on mobile or at the school.

Thanks to Workseed's visualizations our students also finally see the big picture of the professional skills needed on occupation.
Workseed offers teachers means for coaching approach to work. As a result students are more independent and active with improved self-confidence and persistence.
Our workplace instructors thank us for deploying Workseed. Automatised assessment process for on-the-job periods save instructors working time and increases their feedback to students.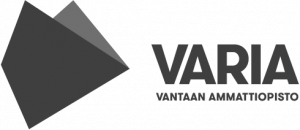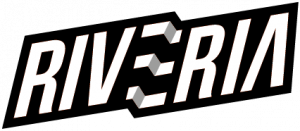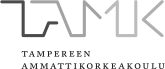 CERTIFICATION OF PEDAGOGICAL QUALITY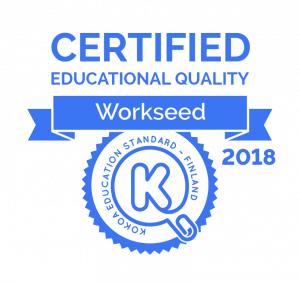 Workseed's pedagogical approach is solid, allowing teachers to design or pick learning activities according to the needs of learning.
Consistency in assessment is crucial when supporting the development of vocational skills. As students receive feedback from teachers, internship instructors and peers, Workseed solves a problem of fragmentation.
Through assessment & reflection, Workseed supports development of large variety of skills, from creative problem solving to collaboration skills
Allows students to evaluate & reflect of own learning processes in a meaningful way.
Pricing plan is determined by the number of user accounts in the organization. User account is required for teachers and registered students. All prices are VAT exclusive.
Monthly price per user only 2,25 €
Annually 2 700 € 
Chat- and email -support
Monthly price per user only 1,60 €
Annually 9 600 €
Chat- and email- and phone support
1 day professional service package included
Monthly price per user only 0,93 €
Annually 16 800 €
Chat- and email- and phone support
Customized integrations
2 day professional service package included
REQUEST OFFER
+358 40 648 1188 OR sales@workseed.fi
Chat- and email- and phone support
Customized integrations
3-4 day professional service package included
All customer data is stored in a European leading data center and is backed-up daily.
More information?
Contact us today:
sales@workseed.fi or +358 40 648 1188
WORKSEED OY
Laserkatu 6, Building C
FI-53850 LAPPEENRANTA FINLAND